I recommend books for the Boy who Lived
Harry Potter is my favourite book series I have read to date. From reading the books when I was younger, to re-reading them more recently, Harry is one character I like to read about most. Being 'the boy who lived' had its ups and downs, most notably Voldemort, but swings and roundabouts. You may ask "how would Harry survive in the muggle world?" Below I'm recommending books that I think Harry should have read in order to survive in Muggle England.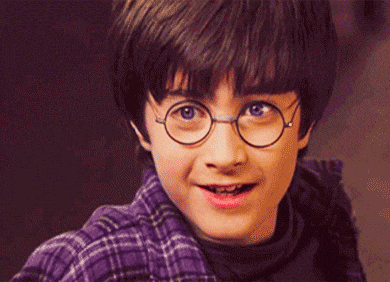 First thing all aspiring muggles must have, is a guide book about London. As we know Arthur Weasley found ticket stalls fascinating. But has Harry ever tried to get the tube in rush hour? not likely. That would be something even a wizard might need a certain spell for. So book number one is undoubtedly a guide of London.
The second book I would recommend to Harry would be a Series of Unfortunate Events by Lemony Snicket. As a younger person, this series was my favourite. Count Olaf could rival The Dursley's for the 'bad parental figure of the year' award any day. I recommended this just to keep him focussed on the bigger picture,  he isn't the only orphan with bad miss happenings, and also Harry might not feel so alone. A Series of Unfortunate Events could also make good reading for all of those tube journeys. 
My next choice for the 'chosen one', would be Carry On by Rainbow Rowell. Just from one 'chosen one' to another,  I think Simon and Harry could learn a lot from each other. Also helps that they both have an arch-nemesis and two best friends to help in their quests. 
My final recommendation for Hazza P would be the SAS Survival Guide. Bound to come in handy in the muggle world, but also against Dementors, blast-ended skrewts and Umbridge? 
So, there you have it these books are bound to help any boy wizard, should they get into a spot of trouble...



Please reload